South Broken Arrow Develops
GTR Newspapers
by Emily Ramsey, Managing Editor
Construction has reached near completion for The Reserve at Aspen Creek, a multi-family development on Tucson Street (121st Street), between Aspen Avenue (145th East Avenue) and Elm Place (161st East Avenue).
The Reserve at Aspen Creek is the residential element of a development by The Signorelli Company, which also includes The Shops at Aspen Creek, an entertainment, shopping and dining concept, with Warren Theatres as its entertainment anchor tenant.
"We want to blend a quality place for people to live with a quality entertainment component," says President and CEO Danny Signorelli.
The Reserve at Aspen Creek, with 240 units, sits on the eastern end of the company's project area and is expected to begin leasing in early March.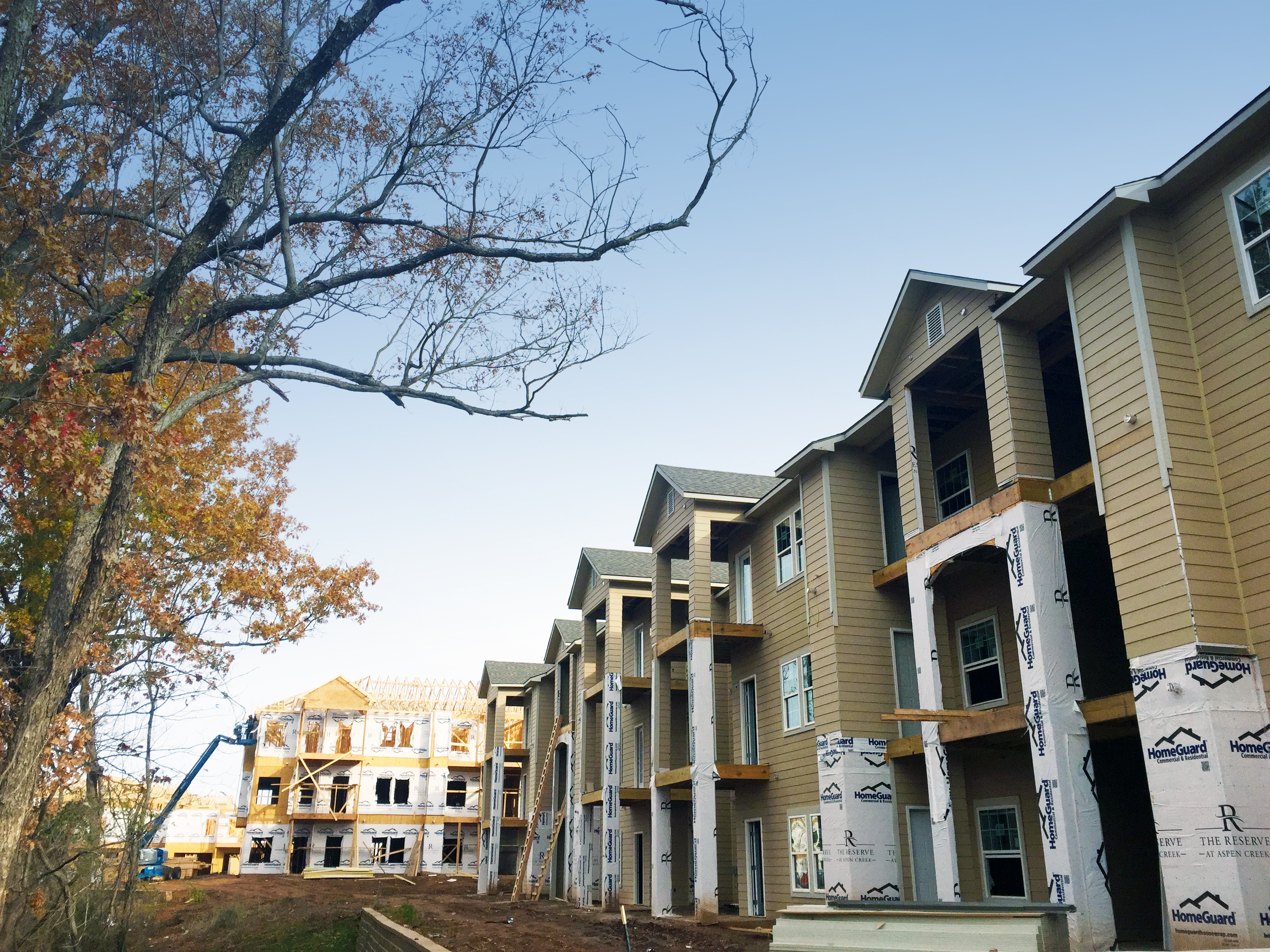 The Shops at Aspen Creek will feature up to 400,000 square feet of restaurants and retail stores with the potential for future development on 50 acres north of the Creek Turnpike that The Signorelli Company also owns.
Signorelli expects to see construction move forward this year on elements of The Shops at Aspen Creek, with his hope of fully completing the project by 2020.
This is the first project in the greater Tulsa area for The Signorelli Company, which is based in Houston.
The company was drawn to develop in south B.A. due to its continued residential growth, its easy accessibility to the Creek Turnpike and to Tulsa, and similarities to the company's other projects, says Signorelli.
"With the types of things we have developed in Houston, we see the same need in south B.A.," he says.
The company's projects include master-planned communities, multi-family developments, office parks, and mixed-use projects.
"Our long-term plan with this project is to create a catalyst in south Broken Arrow that drives jobs and sales tax and supports the community with quality development," he says.
Signorelli also credits the City of Broken Arrow officials and its Chamber of Commerce for their vision and leadership.
"They understand how to create a dynamic area, such as with the Rose District and north Broken Arrow," says Signorelli.
"South Broken Arrow is the next piece."
View the story here.