20-Year Healthcare Development Veteran to Oversee all New Medical Development for The Signorelli Company
The Signorelli Company Hires Thomas Wittenberg as Executive Vice President, Medical Division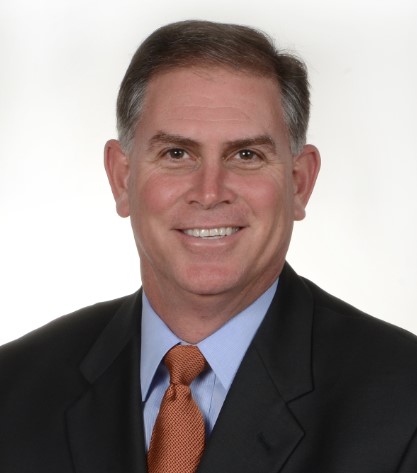 THE WOODLANDS, TX -- (June 20, 2016) – The Signorelli Company, recognized as a leader in real estate development in Texas and Oklahoma, announced Thomas Wittenberg has joined The Signorelli Company as Executive Vice President of the Medical Division. Wittenberg is a healthcare development veteran with over 20 years of experience crafting strategic initiatives with key partner health systems, physicians and health-related ventures and project development.
Tom's history of success includes an instrumental role in creating the Healthcare Real Estate & Construction Group for Duke Realty REIT in the Northwest and Southwest regions of the US. Over Tom's established career, he has successfully completed major projects in Dallas, TX; Phoenix, AZ; Atlanta, GA; Raleigh, NC; Tampa, Orlando and Miami, FL; and Nashville, TN.
"Tom joins us as we experience unprecedented interest and expanded opportunity in our Valley Ranch Medical District development" stated Danny Signorelli, CEO/President of The Signorelli Company. He went on to say, "Driven by tremendous population growth, short supply of options for healthcare, and increased access and visibility with the recent opening of the Grand Parkway along the I-69 corridor, the timing for The Valley Ranch Medical District is ideal." "Tom's expertise touches all facets of the Valley Ranch Medical District and we are quite excited to have him at the helm of the division and this dynamic project."
Tom will oversee development of the 125 acre, Valley Ranch Medical District located on Interstate 69 and Grand Parkway. A key component of the 1,400 acre Valley Ranch Master Planned Community just North of Kingwood, Texas.
The Valley Ranch Medical District is master planned to deliver a better solution for healthcare for the patient and the caregiver and to provide a better choice to the growing population of the Interstate 69 corridor and North East Houston. The plan provides for a cohesive mix of Acute Care, Medical Office, Life Science and Hospitality connected through pedestrian friendly development, parks, fountains, along with a retail component.
Tom stated, "I am excited to be a part of the Signorelli Team, I looked at this project years ago when I was with a REIT, and I have never seen such an exciting opportunity to positively impact health care so quickly. I have been amazed by the feedback already."