Sam's Club Now Open in Valley Ranch Town Center
The Signorelli Company welcomes a new 140,000-square-foot Sam's Club to Valley Ranch Town Center, a 1.5 million square foot development with retail, dining, hospitality, entertainment and civic venues now open or soon to open. Valley Ranch Town Center is situated within the 1,400-acre master-planned community of Valley Ranch, at the epicenter of growth in the northeast Houston corridor at I69/99, just north of Kingwood. Developed by The Signorelli Company, Valley Ranch Town Center is the largest retail project underway in the Houston area.
The 240-acre shopping center will include an eclectic mix of more than 85 local and national retailers including Kroger Marketplace®, Sam's Club, Party City, Hobby Lobby, a popular variety of casual to fine dining restaurants, an Entertainment District, parks, lakes and civic venues within a thoughtfully planned, scenic setting.
"Sam's Club is a great addition to our growing line-up of major anchors now open in the first phase of development of Valley Ranch Town Center," said Daniel Signorelli, President and CEO of The Signorelli Company. "The excitement and foot traffic are building daily as we announce new stores opening and under construction. This is the next big thing in the rapidly growing northeast Houston area. We appreciate all the local support we have received to make Valley Ranch Town Center a reality."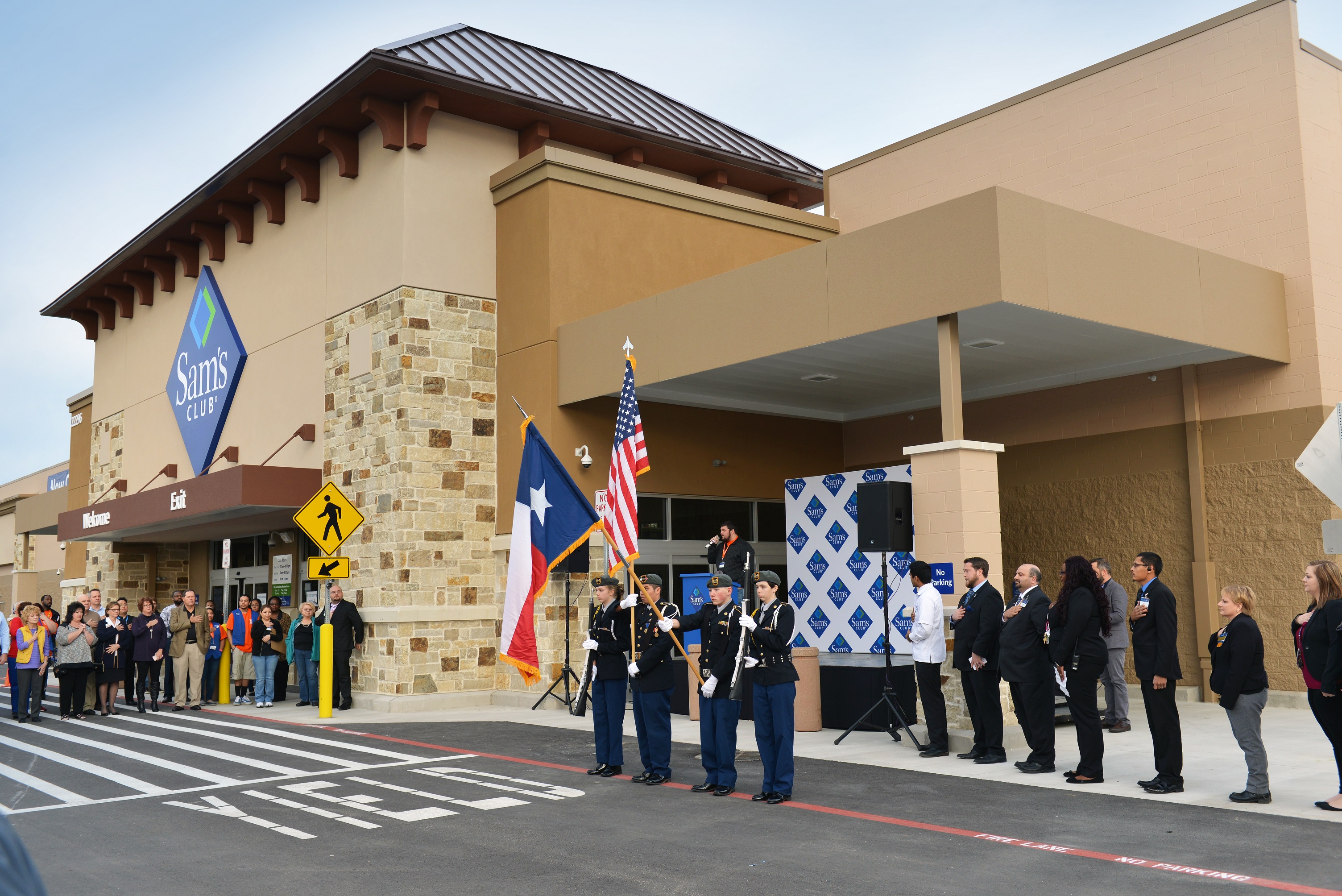 "We couldn't be happier that Sam's Club is now a fixture in East Montgomery County," said Frank McCrady, President/CEO of East Montgomery County Improvement District.
"This is a company that doesn't make mistakes when choosing locations. They've done their research, and they know our area and surrounding communities will support this store. That's good for shoppers who want to make smart buying choices. That's good for our residents who are looking for jobs. And it's certainly a great thing for our local economy." Rick Hatcher, President of the Greater East Montgomery County Chamber says, "Companies like Sam's Club is what strengthens a community and gives opportunities to many. With more than 200 jobs, the convenience of shopping in Valley Ranch Town Center and all the things that Sam's Club gives back to the community is what makes them a great chamber of commerce partner. Our entire community is better because of developers like The Signorelli Company and our local economic development support through the East Montgomery County Improvement District."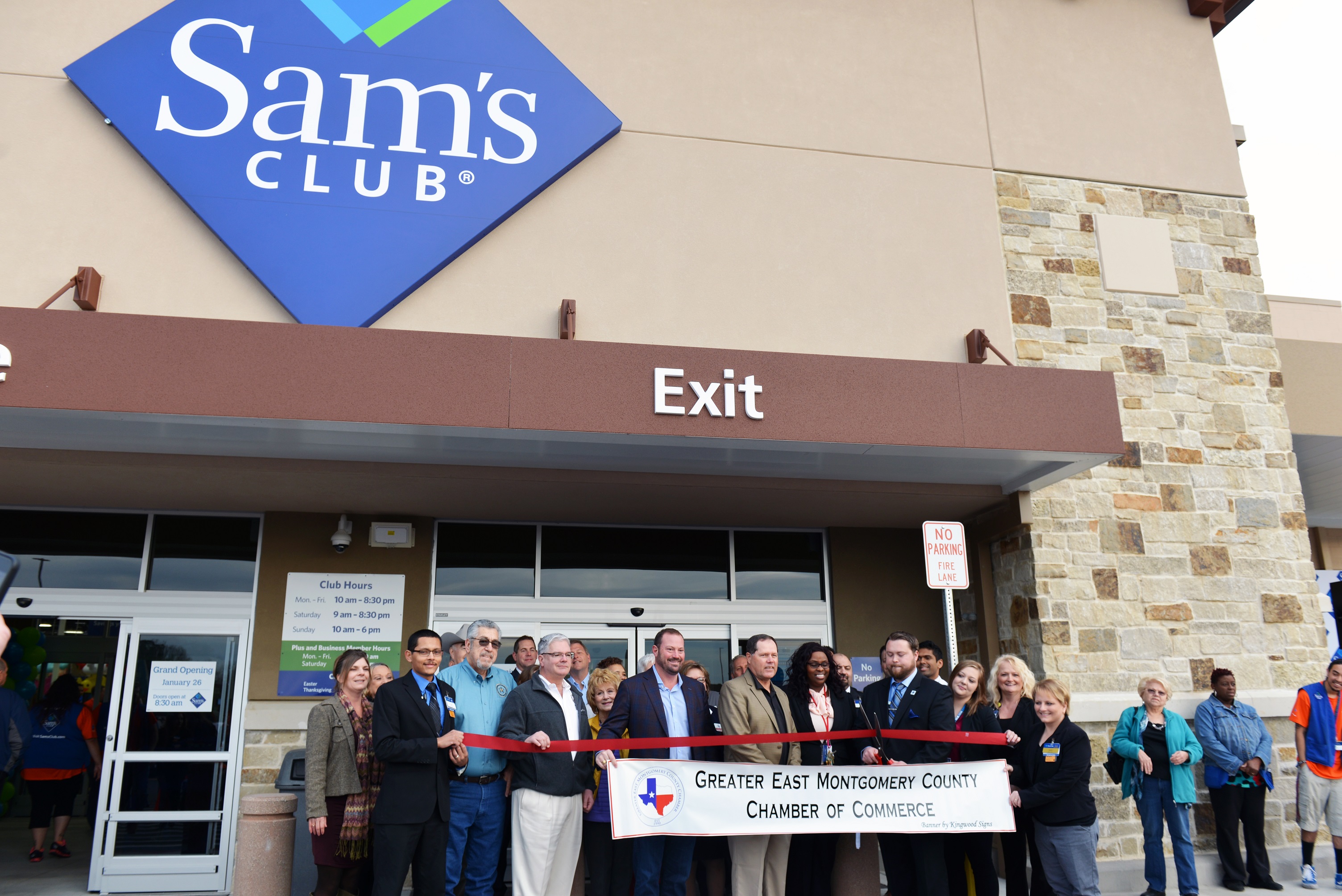 Sam's Club is a leading membership warehouse club that offers a wide range of high quality products, savings and services to both individual and business members. Sam's Club Savings and Business memberships cost $45 per year and include Instant Savings which are limited-time promotional discounts loaded on the member's card and applied when the item is purchased. A Sam's Club Plus membership, priced at $100 per year, includes early shopping hours and Cash Back Rewards. Plus members earn $10 in Cash Rewards for every $500 they spend in qualifying pre-tax purchases.
"We're excited to open our doors and show our commitment to this community through the local products we carry and organizations we support," said Club Manager Taylor Jones. "We are also looking forward to our members discovering the convenience of our new Scan & Go shopping app and our enhanced Club Pickup drive-thru service."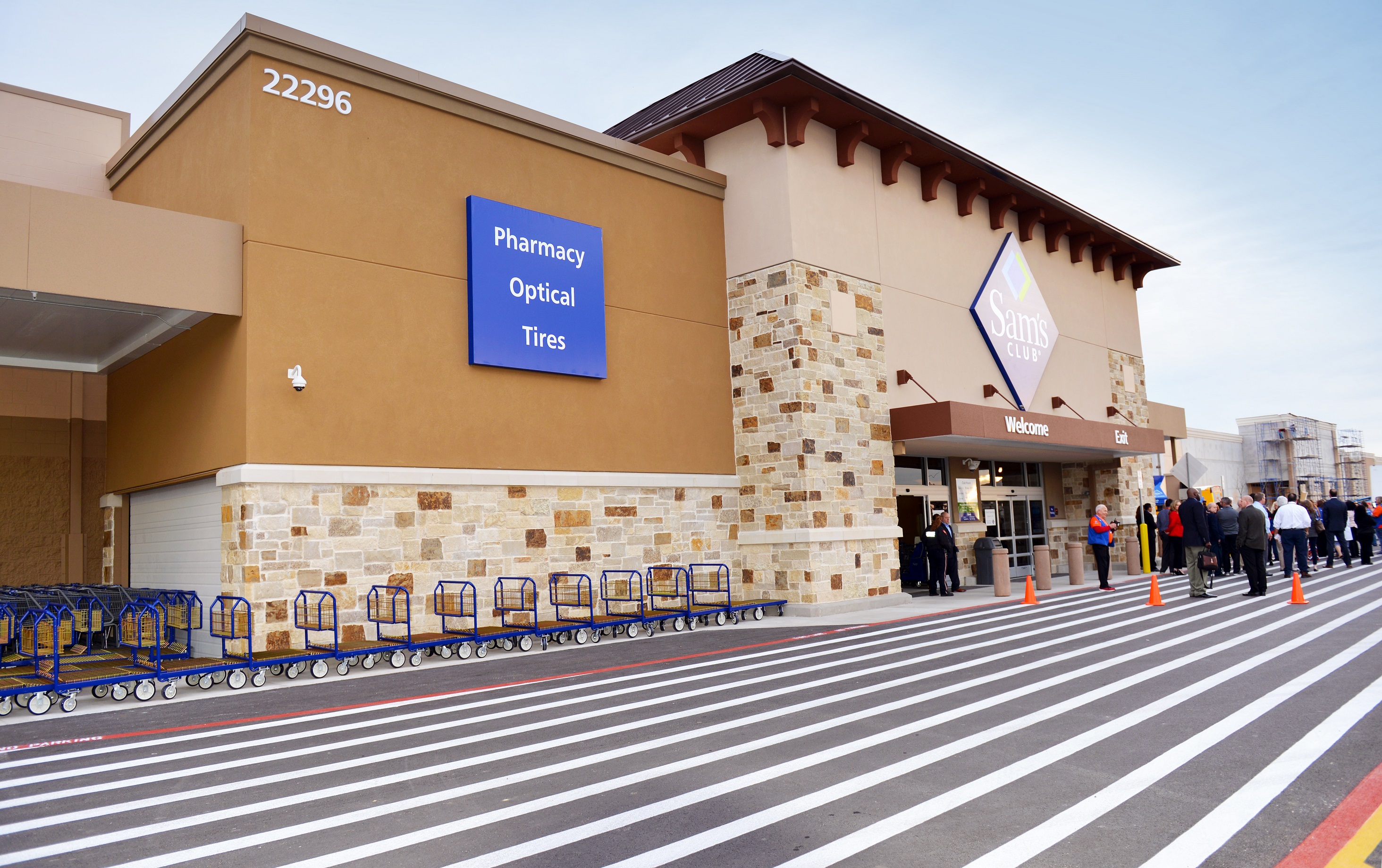 The Grand Opening ceremony was held on Thursday, January 26th at 7:30am and included the National Anthem by Tyler Thranton and the New Caney High School ROTC, remarks from Taylor Jones and Dave Davidson of Sam's Club, Danny Signorelli of The Signorelli Company/developer of Valley Ranch Town Center, Rick Hatcher of the Greater East Montgomery County Chamber, a ribbon cutting and cheer celebrations from the New Caney High School Band.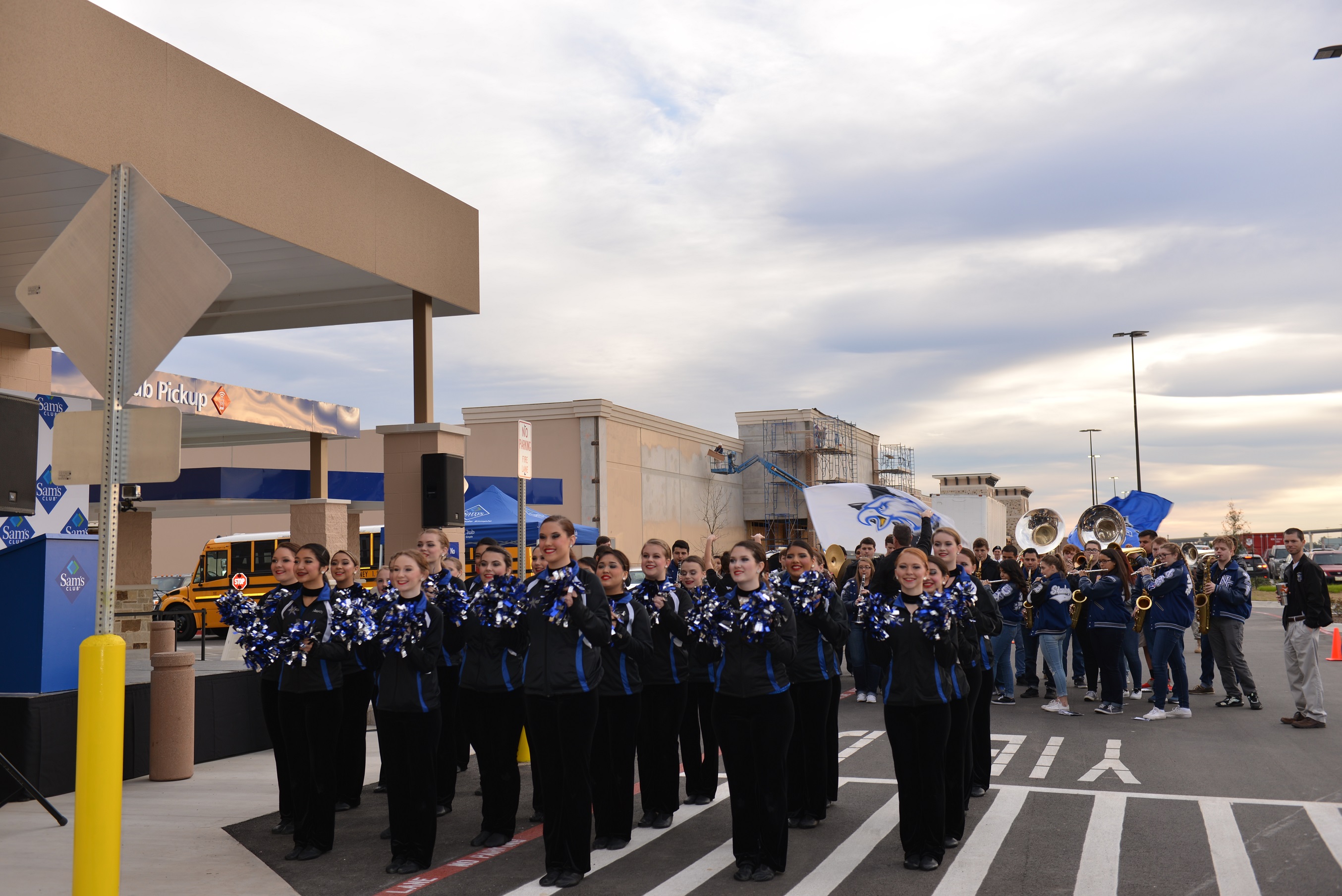 The 505,000-square-foot first phase of Valley Ranch Town Center is nearly complete, with Academy Sports + Outdoors, Party City and now Sam's Club open, to a 123,000-square-foot Kroger Marketplace®, Hobby Lobby and dozens of restaurants opening soon. The infrastructure for the second phase is nearing completion, according to Signorelli, and groundbreaking for the retail buildings will begin soon. The lineup is primarily soft goods, along with the first anchor in the Entertainment District, Cinemark's NextGen® all recliner prototype with 10 screens. Signorelli says that the second phase should open in late 2017, along with a dozen pad sites and approximately 20,000 square feet of shop space. This phase will add nearly 320,000 square feet to the center.
The Cinemark Theatre will be the first element in the planned Entertainment District within the Town Center. Also planned is a 13,500-seat outdoor amphitheatre for concerts and events, a family-oriented, multi-attraction entertainment venue, and a 'splash pad' water feature. Town Grove, a 135-acre park that borders Valley Ranch Town Center, features serene lakes and will be a natural gathering place for special events. New Caney ISD's Texan Drive Stadium and new Aquatic Center plus Ed Rinehart Park are other civic elements that bring people to enjoy all the excitement Valley Ranch Town Center has to offer.
For a complete list of stores, restaurants and entertainment venues coming to Valley Ranch Town Center, visit the website at www.shopvrtc.com.
About The Signorelli Company:
For more than two decades, The Signorelli Company, founded by Daniel Signorelli, has developed and built the finest places where families can live, work, shop and play. Diversified in all aspects of real estate, from single-family and multi-family to retail, commercial and mixed-use projects, The Signorelli Company is recognized as a leader in Texas and Oklahoma, and is one of the largest privately held development companies in the State of Texas. The company is headquartered in The Woodlands, TX. For more information about The Signorelli Company, visit www.signorellicompany.com.
About Sam's Club
Sam's Club®, a division of Wal-Mart Stores, Inc. (NYSE: WMT), is a leading membership warehouse club offering superior products, savings and services to millions of members in 659 clubs in the U.S. and Puerto Rico. To learn more about Sam's Club, visit the Sam's Club Newsroom, shop at SamsClub.com, and interact with Sam's Club on Twitter and Facebook.