The Signorelli Company Announces its Newest Community Longmire Creek Estates
Save on Homesites Now During Pre-Development Phase
THE WOODLANDS, TX -- (May 27, 2016) – The Signorelli Company, recognized as a leader in real estate development in Texas and Oklahoma, announces that the final 36 wooded, acreage homesites in Longmire Creek Estates are now available for sale. Centrally located just minutes from scenic Lake Conroe and The Woodlands, Longmire Creek Estates features beautiful, rolling terrain, miles of nature trails, spring-fed creeks, and stately 100-year-old oak trees. Buyers can select their homesite now, saving up to 20% during the pre-development phase, choose their custom builder, and build at their leisure.
"This is a great opportunity to be close to everything, yet have the privacy and open spaces that only wooded acreage can provide," said Danny Signorelli, President and CEO of The Signorelli Company. "Plus, buyers have the freedom to choose their own custom builder and build in their own time frame, while taking advantage of pre-development pricing. Longmire Creek Estates also features comparatively low tax rates and excellent Lake Conroe Area Schools.
Visit http://www.longmireestates.com/ for more information or call 844-321-LAND (5263) to schedule an appointment to tour the property.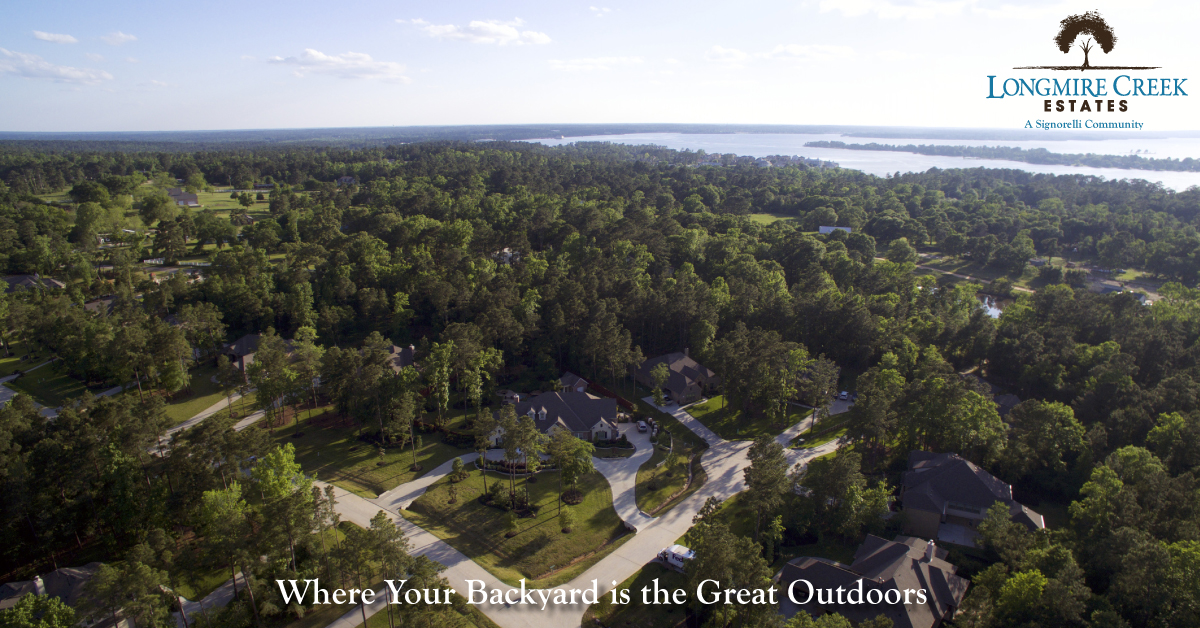 About The Signorelli Company:
For more than two decades, The Signorelli Company, founded by Danny Signorelli, has developed and built the finest places where families can live, work, shop and play. Diversified in all aspects of real estate, from single-family and multi-family to retail, commercial and mixed-use projects, The Signorelli Company is recognized as a leader in Houston, and is one of the largest privately held development companies in the State of Texas. The company is headquartered in The Woodlands, TX. For more information about The Signorelli Company, visit www.signorellicompany.com.