The Business Journal Interview with Danny Signorelli, founder and CEO of The Signorelli Co.
HOUSTON BUSINESS JOURNAL: Story by Paul Takahashi Reporter Houston Business Journal
Danny Signorelli has a vision for Houston's far northeast corridor.
Among all the major spokes emanating from the city's downtown hub, the U.S. 59/Interstate 69 corridor is among the least developed, lacking Class A offices, major retail centers and a medical district.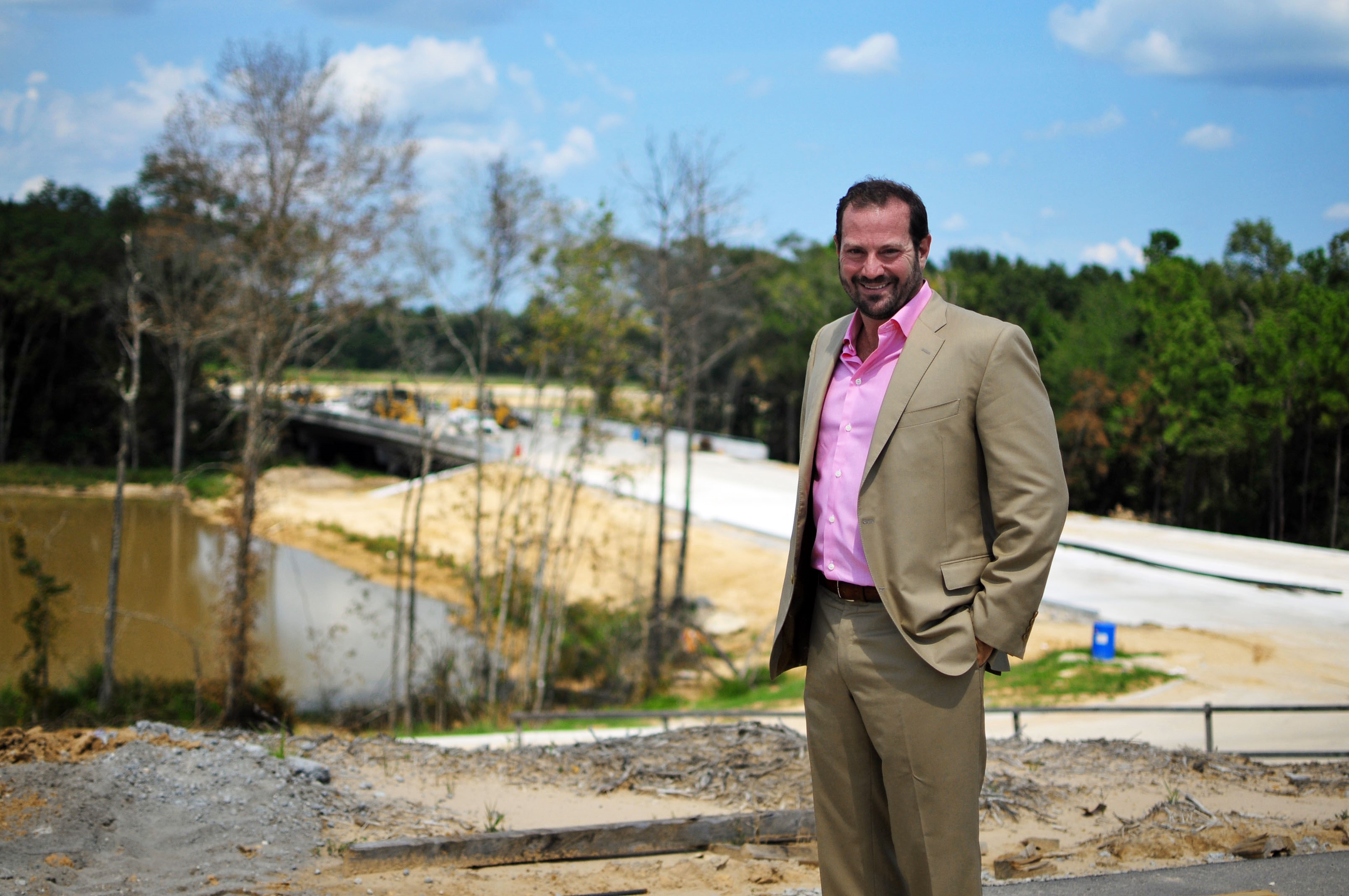 Signorelli — founder and principal of The Woodlands-based Signorelli Co., a land developer and commercial and residential builder — hopes to transform this sleepy northeast corridor into an economic juggernaut of homes, offices, shops and hospitals. The company ranks No. 5 on HBJ's Largest Residential Developers List.
Since the early 2000s, Signorelli has been working on Valley Ranch, a master-planned community in Porter, just north of Kingwood. The 1,400-acre community currently has 900 homes, a 312-unit apartment complex, a 135-acre park with seven lakes and a community recreation center with a water park and miles of trails.
With enough rooftops now to support large scale commercial and retail projects, Signorelli is embarking on Valley Ranch Town Center, one of the largest mixed-use projects in the Houston region with approximately 1.8 million square feet of shops, restaurants and entertainment venues. This major power center, located off the Grand Parkway, will be anchored by a Sam's Club, Kroger, Academy and other big box stores, and is expected to open in early 2016.
Nearby, Signorelli is planning a 70-acre commerce district with 1 million square feet of Class A office space, conference center and hotels. In addition, he is planning a 100-acre medical district with two acute-care hospitals and a half-million square feet of medical offices.
With the Grand Parkway coming through Valley Ranch this year, the northeast corridor is poised for an explosion of new residents and visitors. And farther south near Beltway 8, McCord Development's massive mixed-use project Generation Park is attracting major corporations to the region, fueling demand for development.
"You have major economic engines of development going on in this corridor that tends to be overshadowed by the brightness of the Exxon campus (in north-northwest Houston)," Signorelli said. "But these new developments are a substantial economic engine in their own right. The northeast corridor is the next frontier."
What was your childhood like growing up?
I'm from Conroe, so the north side of Houston has always been my neck of the woods. I was very much into sports growing up. I went to Texas A&M on a track scholarship and was an All Southwest Conference pole vaulter who went to the NCAA championships as a junior. I really enjoyed the competitive side of sports and learned a lot of lessons. In team sports, like football, baseball and basketball, I learned how to lead and the importance of everybody being on the same page. From individual sports, like golf and track, I learned if you fail, it's on you, and if you succeed, it's on you. You can't hide behind anybody. I wasn't the most naturally gifted athlete, so I had to work harder, especially to compete at the collegiate level. I learned that the harder you work, the more success you can have.
How did you get into real estate development?
I knew pole vaulting wasn't going to take me very far in life. While I was in college, I was wrestling with whether I was going to use my economics degree and go to Chicago to trade currencies, or if I was going to go the real estate route like my grandfather. I started going home on weekends and selling land for my grandfather, who had a small real estate company. I ended up having a great deal of success in sales and realized this was something that I really enjoy doing and suits me well. So I jumped into real estate and started learning everything I could.
How did you learn the ins and outs of real estate?
My grandfather encouraged me and taught me a lot. He was a very wise man and really somebody I looked up to. I liked watching how he thought about a piece of land, focusing on what the consumer would want there and what would make it special.
One of the most important things I learned from my grandfather was whatever you're going to develop, you need to figure out how to make yours the best. You may not be able to compete head on with a giant public company with an endless supply of investment capital. But you can change the competition by creating something that might be unique, better positioned and well thought out. If you can find your niche that isn't being addressed, you can actually win the competition.
I also learned my work ethic from my grandfather. He instilled in me a belief that you can never think too big, and if anybody can do it, you can do it, so go for it.
How did you start your own real estate company?
I worked with my grandfather for about six years. In 1999, I left and started the Signorelli Co. If I knew today what I didn't know then, I would have realized just how difficult it was to start my own company during my late 20s. But I think I was naive enough to think it was easy. It was just kind of a leap of faith.
I started my company out of my house. The dining room was my corporate headquarters. I maxed out my credit cards and refinanced my house to get my first couple of deals going. I just kept my head down and kept doing projects and thinking about the bigger picture. Today, we have over 50 employees. It's exciting and fun to see how all these different people not only joined our team and believed in the big picture, but have ownership and responsibility to implement their ideas and see them take a life of their own.
You started buying land for Valley Ranch around the time you started your company. What did you see all the way out in Porter, Texas?
I bought the first land for Valley Ranch in 2000. I had put an ad in the Conroe Courier, saying I was looking for a piece of property. A guy brought this 100-acre plot in Porter to my attention. It was a foreclosure. I put my bid in right away, just in case nobody showed up. There were two bids, including mine, and I got it. I ended up with the land because the top bidder wasn't able to pay cash within five days. Credit cards helped make that deal get done.
As I started the initial development, I quickly discovered we were on to something. I realized that north of Kingwood, there wasn't a great deal of quality real estate development going on, not because the market didn't warrant it, but because it just wasn't a place that people were paying attention to. I knew that I had identified a good residential market. So I quietly started acquiring all the land around it. From 2001 to 2006, I acquired all the parcels that ultimately made up 1,400 acres in Valley Ranch.
It sounds like a bold bet, deciding to develop so far northeast of Houston. When I started my company, I found it easier to concentrate in the suburbs and try to find diamonds in the rough, rather than trying to compete head on in the most obvious markets where everyone is competing. At the end of the day, if you've got a lot of people competing on a piece of real estate, they're going to drive the price up and the returns down. It's just a game I didn't feel like we could compete in. So instead, I chose to focus on areas where there was less attention. That was Valley Ranch.
Why do you think developers weren't paying attention to this part of the Houston region?
I think real estate in general has a herd mentality. If everyone sees that the water is fine, everybody will jump in and go swim with you. That's a fine way to do real estate, but I think if you wait until everybody else has jumped in, you're going to have to pay a premium to go swim with them.
In this instance, Valley Ranch was just a great real estate accident. We were just fortunate to have found a good opportunity. Valley Ranch is 1,400 acres with over 5 miles of frontage on Interstate 69. It's 15 minutes from George Bush Intercontinental Airport and 25 minutes from downtown Houston. It's close to the ship channel and all the petrochemical plants going up near the bay. Kingwood immediately south of us was for many decades the No. 2 residential community in the entire greater Houston area, second only to The Woodlands. But Kingwood is going to run out of land, and when they do, we're going to be the benefactor because Valley Ranch is the best location. We're main and main. We're at the epicenter of all the growth. We knew this would happen. It was just a matter of time.
Your company broke ground earlier this year on Valley Ranch Town Center. What does this project mean for this part of town?
Valley Ranch Town Center is significant for this Interstate 69 corridor, particularly for Montgomery County and the residents who live here from Kingwood extending north. The reality of putting over 1.5 million square feet of retail and mixed-use services here is that it will impact everybody from the county to the local New Caney Independent School District, because it will push hundreds of millions of dollars into the tax base. We're talking new schools, job creation and the trickle-down economic impact that this all creates.
But most importantly, this is important to the residents in the area. They're looking for a quality of life where they can eat at a Chili's before a high school football game at the New Caney Stadium. After the game, they can go grab ice cream at an ice cream parlor. This enables families to have a whole different experience in this corridor.
Were there any challenges in developing out in the northeast corridor?
When you pioneer a new area, you need rooftops before you can build retail. In this corridor though, we had years and years of rooftops and growth but we had a liquor license that prohibited restaurants and grocery stores from selling beer and wine. So all of the retail, major restaurants and grocery stores were south of us across the Harris County line. What we had here was a tremendous trade area with a great population and great household incomes, but a bottleneck preventing businesses from operating. So it created an incredible void for every kind of retail out here.
So in 2006, we worked with local community leaders and business owners, and we helped change the liquor laws so that normal businesses and restaurants would come to our area. In doing so, we removed the bottleneck and opened up a perfect market for every type of retailer out there to get excited about. This is a true new market. Retailers can walk into a substantial trade base without cannibalizing their existing stores.
How is the Grand Parkway extension changing this part of town?
What the Grand Parkway did for us was remove the last little piece of the unknown so that the retailers could finally say, "I know our customers can get to me and I can now go open a store." We have enough homes and momentum now to support a regional shopping destination of this scale.
We're talking about a market with a huge population, from FM 1960
8 miles south of us to well past Cleveland, Texas. Montgomery County currently has a population of about 600,000. It's expected to double to 1.2 million people over the next 20 years. These residents are looking for convenient places to shop, eat and dine close to employment centers and incredible schools. The northeast quadrant, I believe is the most under-rated quadrant of Houston. I don't think there's an opportunity like this anywhere else in Houston.
This interview has been edited for length and clarity.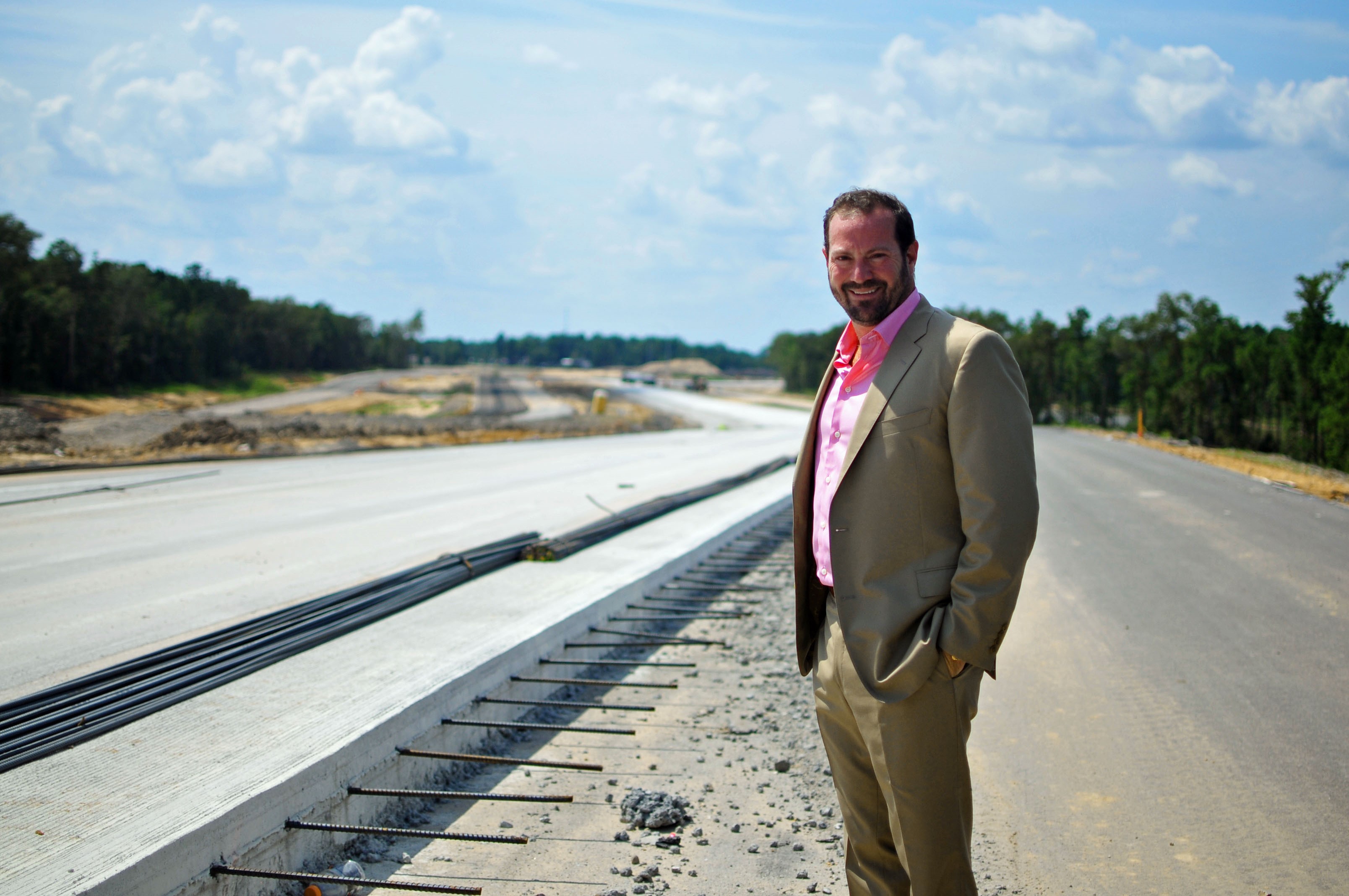 The Signorelli File
Age: 45
Hometown: Conroe (third generation)
Education: Agricultural economics, Texas A&M University, Class of 1992
Family: Wife, Angie; three daughters and a son.
First job in real estate: Selling land with his grandfather in Conroe
Hobbies: Golf, travel, coaching his kid's sports teams and cooking
Favorite book: "Good to Great," by Jim Collins
Favorite food: Lupe Tortilla's beef fajitas with hot sauce
Highest pole jump: 17 feet, 8.5 inches.